At B. Unlimited Group we believe that marketing and search engine optimization work hand in hand and that a solid foundation is critical to the success of your online efforts.
With over 20 years of design, development and online marketing experience, we've seen the industry change, watched as standards have developed and seen tools and search engines come and go. Those changes have made creating an online presence much easier than in the early days. That ease has created a gap where it's easy to lose your way, stranding your company's web initiatives in online limbo.
That's where we come in. We can guide your project, help you make the most of what you've already created, or simply help you get back on track.
SEO Site Audits
Detailed, in-depth including both technical and user experience recommendations to help you make sense of how the pieces come together.
Digital Marketing
Strategy to implementation. It's holistic, considering the big picture, your goals and the state of what you have now, planning your path forward.
Consulting
Get guidance to help you avoid the pitfalls that can undermine your efforts and gain clarity about the things you don't know you don't know.
It's all about getting results.

This project migrated to WordPress and included restructured site architecture and navigation, search engine optimization and user experience tweaks. After launch, our work led to a 150% increase in sessions and pageviews for this publisher.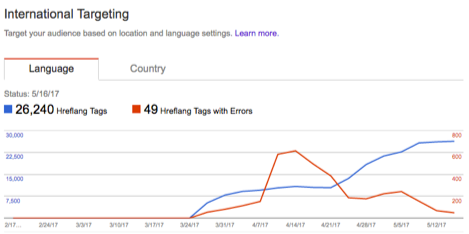 International Targeting (hreflang) added to sitemaps is helping this client gain visibility with their site's international pages.

We helped this client make their existing and long established site mobile friendly in 2015. Since then mobile traffic and conversions have increased over 25% each year.