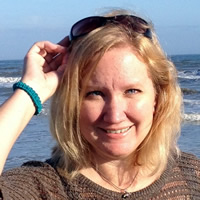 Lisa Brown has been involved in web design, development and online marketing since 1996. She's loved all things web since she first discovered html and browsers back in the early 90's. She got her start over 19 years ago, when dial-up and notepad were the tools of the trade.
Her first experience with search engine optimization was AltaVista, when you could see instant results from your efforts. Things have changed a bit since then, now we have Google and technology has given us so many new ways to access the web and interact.
Her experience includes web development, web and UX design, server administration, and a variety of technologies: Perl, PHP, Javascript, MySQL, Apache, WHM/cPanel, Java, CSS, HTML, and even some .asp and Coldfusion from way back. She has worked with a number of CMS/e-commerce systems such as: WordPress, WooCommerce, X-Cart, Magento, CMS Made Simple, WebGUI, Gossamer Links, ClickCartPro, and others.
Lisa is BrightEdge certified and has spoken at industry events such as Pubcon on SEO, WordPress and other topics. She has also served as an Action Team Leader at Marketers Braintrust (formerly SEO Braintrust) leading small groups through 8 weeks of topic focused training.